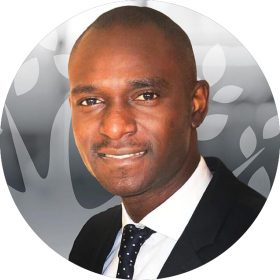 Hi, I am Axel, an insurance professional, and management and business development consultant.
As an independent consultant, I help businesses grow smarter. This includes assisting companies to solve specific business challenges, streamline work process, improve management efficiency, and increase sales.
My work experience in the insurance industry has helped me gain a solid level of expertise in insurance both long and short-term.
I have been fortunate to work with various global insurance companies and help international organisations, as clients, determine and choose the right insurance policies to cover specific business risks.
In my career thus far, I have managed multi-million dollar portfolio and have served as a Regional Account Manager for a global integrated insurance company where I was responsible for leading the organisation's reinsurance program and managing a portfolio including the US Embassy, Greenpeace, Vodacom, John Hopkins University and the Anglo-French oil and gas firm Perenco to name a few.
With regards to my educational background, I hold a master's degree in Economics from the University of Pretoria and two BCom (Hons) Degrees, one in Economics and the other in Economics and Development Studies (specialised in Entrepreneurship and Management).
What is most important to me though is encouraging people to pursue their dreams and achieve their greatness.
I am currently an Employee Benefit Executive for an established global insurance company and use my free time to assist entrepreneurs, business owners and management through consulting.